*Woxi
von Frechenhausen
A+,AD,BH,Angekoert (for Life), VA(SA)
Sire: *Falon von der Weidenstrasse, A+, Ad, BH, Kkl. 1 for Life, V (NBS)
Dam: Hayca von Frechenhausen, A+, AD, BH, G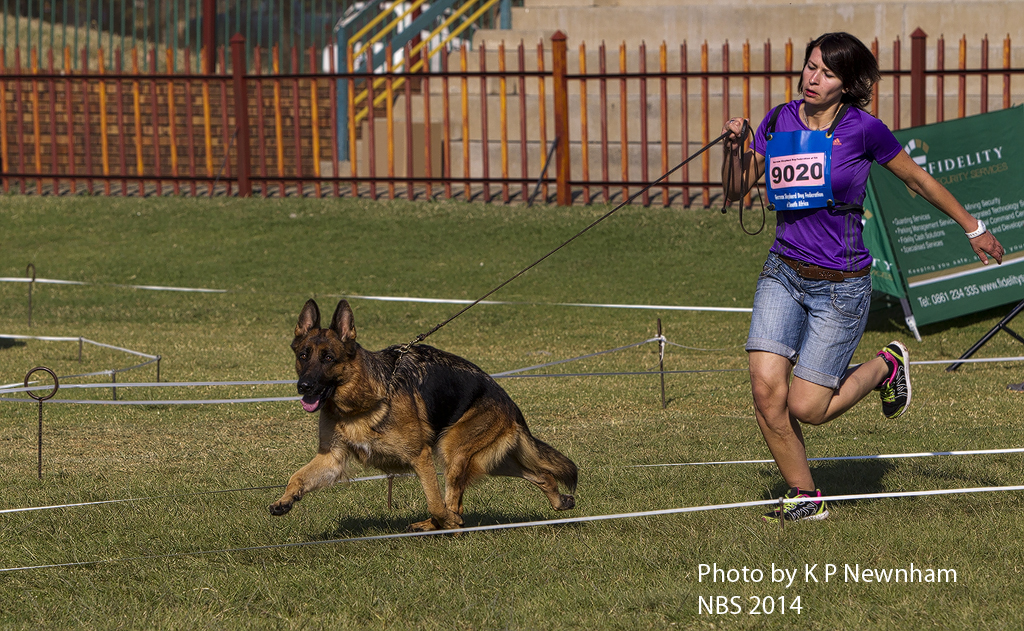 Below her Breed Survey Report:
A markedly large,  medium strong,  exceptionally typical, very well pigmented bitch with a powerful head and very good expression. High wither, very good topline and a good length and lay of the croup. Good fore- and very good hind angulation, good chest proportions, correct in front. Correct going, the elbows must still firm slightly. She exhibits a spacious gait with powerful hind thrust and good forward reach. Drive, self-assurance and stress tolerance (TSB) pronounced, dog releases.
At the National Breed Show 2012 she was awarded the tropy for excellent protection work.